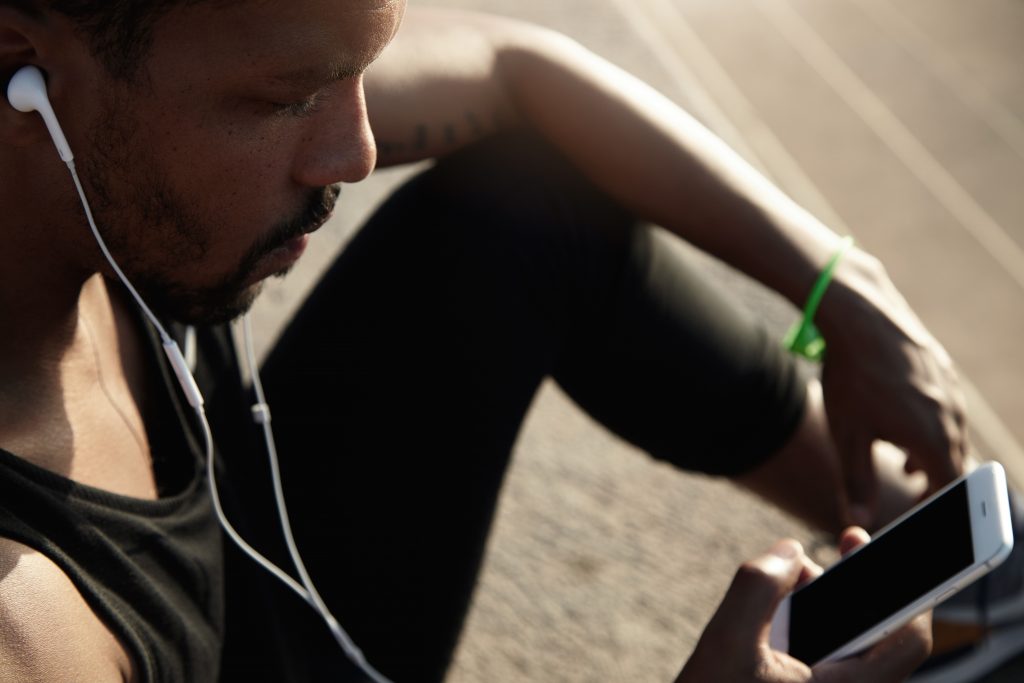 It's probably best to start this KSR insight with a fun fact – did you know Kentucky Sports Radio was founded in a basement? That's right – KSR was founded by Matt Jones and Rob Gidel in November 2005 as a blog and podcast, with the latter being recorded in Andrew "Hubby" Jefferson's basement. The goal of KSR back in the day was to deliver the most ludicrous University of Kentucky basketball, football, and recruiting news possible.
In the present day, despite the website's fast evolution, the goal has remained the same. Their ethos is crucial to their brand, and it is perhaps the biggest reason the radio has become so successful. At the start, Kentucky Radio Sports, reflected on the musings of a few college pals who liked the Cats and later resulted in a wildly successful radio show with a distinctive style and a cult following.
Fans who were looking for something different than standard sports coverage followed Matt Jones and his friends as they established themselves in the industry. Patrick Patterson and Jai Lucas's recruitment in 2007 propelled the site to new heights, bringing a fresh audience on board for daily updates. As we all understood that this thing was truly becoming a thing, KSR began to add more writers.
Slowly but surely KSR added more writers to their team, and even came up with a writing contest by the name of "Who Wants To Be a Blogger?", which helped complete the KSR team of writers with aspiring new talent.
The KSR radio show debuted in August 2010, increasing the site's visibility. The number of page views and unique visitors to the site more than doubled. As a result, KSR hired more writers and expanded its content, solidifying its position as the premier online destination for Kentucky fans.
In 2021, Kentucky Sports Radio joined the On3 Network, having been the biggest independent online college sports site up until that point. In order to preserve its identity and keep up with the ever-expanding sports media industry, KSR made the decision to merge with On3.
Now partnering with the On3 Network, Kentucky Sports Radio only has further growth plans and their cooperation resulted in the improvement of user experience, but KSR also gained access to international talent and the industry's greatest recruitment database.
The website's video content and social media presence continue to grow, all while staying true to its beginnings with unique features, breaking news, and a dash of sense of humour. That's not shabby for a site that started in a basement, right?
The Kentucky Sports Radio com website features a vast number of sports topics, including:
Basketball and Football Sports News
Kentucky Draft History
Industry Comparisons, Player and Team Rankings
Latest UK Sports Buzz
If you ever find yourself in Lexington, Kentucky, you can pay a visit to the Kentucky Sports Bar and Grille, and enjoy one of their many delicious offers, running all week long while attending a watch party, for instance! KSBar and Grille host a number of exciting events for sports fans, but anyone who likes to boast about their trivia knowledge is also welcome to their Trivia Night! That's not all the events they host of course. The KSBar constantly updates its events, so make sure you visit the website to find out what's on.
Aside from their comprehensive website featuring numerous up-to-date stories from the world of sports, KSR also maintains a large network of podcasts. You can listen to the Kentucky Sports Radio Podcast shows (that's right, plural) on iTunes or Spotify. Have a look at the table below to get familiar with the different kinds of shows they offer:
You might also like to tune in to their sports station and listen to the Kentucky Sports Radio live on the NewsRadio 630 WLAP website.
For those that like to follow social media channels, you can have a look at the Kentucky Sports Radio Twitter account with the handle @kysportsradio. And if you want to get the latest from one of the biggest sports figures in the industry, Matt Jones, the founder of KSR radio and host of the NFL Preview show on ESPN Radio then you certainly want to follow his hilarious Twitter account.
For those of you that prefer to receive their breaking sports news and commentary from Instagram, you would love to know KSR are also active on Insta with the handle @ksr_ig.
Finally, if you are a KSR fan through and through, you might love to know there is currently a FREE and very official Kentucky Sports Radio iOS App!
Get the full KSR experience all in one place – from your favourite KSR podcasts to up-to-date stories! Turn on the notification to get updates on the most important news and forget about missing the latest scoop. The best part – all their content is optimised for iOS devices, so you will be able to experience their incredible content from your phone, tablet, or Mac.
Android fans – relax! You can also find the app on Google Play. What are you waiting for? Get that downloaded!
We hope you enjoyed our introductory guide to Kentucky Sports Radio, and you will give them a listen soon. And remember – go Cats!
| Show | Service |
| --- | --- |
| Kentucky Sports Radio (Main Feed) | iTunes, Spotify |
| Sources Say | iTunes, Spotify |
| KSR Football Podcast | iTunes, Spotify |
| The OTT | iTunes, Spotify |
| 11 Personnel | iTunes, Spotify |
| Free Money | iTunes, Spotify |
| The Depth Chart Podcast | iTunes, Spotify |
| Pin It Deep | iTunes, Spotify |
| The A Block | iTunes, Spotify |