Simone Biles taking a step away from the Olympic stage in Tokyo was something that shocked everyone watching and many people around the world. For a number of days she practiced by herself behind closed doors at a university gym and the world wondered whether she would ever compete again. On the last day of the competition, she returned to take part on the balance beam and won her seventh Olympic medal. Her actions defined the Tokyo Games – by prioritizing mental health, she showed that being the best is a lot more than just winning. Many experts are saying that this is a moment that could shape conversations about mental health in sports for years, and it came at a time when the discussion is louder than ever.
More Athletes Than Ever Before Discussing Mental Health
Pete Economou, who is a psychology professor and program director at Rutgers University, says that although the national attention at the moment is on sports and mental health, it is not a new conversation. However, the conversation has shifted and continued to evolve. A number of years ago, the focus was on the destigmatizing mental health, but now it is more about asking for help, which is what Biles did.
The world of sports is slowly addressing the issue of mental health. Athletes from various sports have spoken out in recent weeks about their mental health struggles, and a number of organizations are catching up. Pretty much every professional team now has at least one psychologist on it, which is a sign that the world is starting to recognize and embrace the pressures and demands that professional athletes face.
Lisa Desai, who works for MindWise Innovations as their chief behavioral health officer, says that having high-profile athletes like Simone Biles or Michael Phelps step forward and express their struggles is something that can inspire many others to do the same. This, she says, can lead to better mental health and a decrease in the number of suicides.
Starting at Youth Level
Many who struggle with mental health are children, says Desai. Although MindWise do not actually directly work with student athletes, they have a program for youth suicide prevention that is called Signs of Suicide. This program is for students in middle and high schools around the United States. MindWise are now in the process of creating a similar program for school children at an elementary level.
Tom Farrey, who is the executive director and founder of The Aspen Institute's Sports and Society Program, says that the timing of this conversation about mental health in sports could not have been more fitting. This is particularly true for America's most vulnerable athletes – those who take part in youth sports. He says that one of the biggest legacies of the Tokyo Olympics is that the world realized that we have to respect the mental health of all athletes and that we need to put mental health on the same level as physical health, especially from a young age.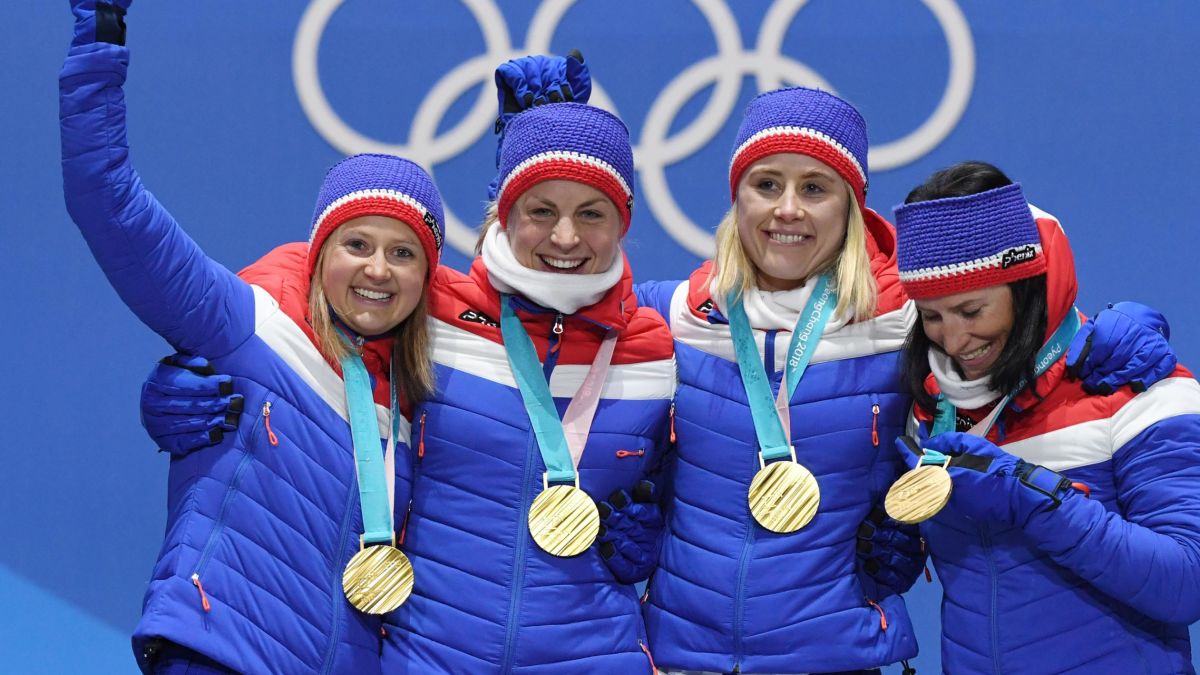 Norway Can Be the World's Model for Mental Health
Farrey notes that we are heading in a promising direction, but where exactly do we go from here? Well, Farrey found the answer to this question in a really surprising place – the 2018 Winter Olympics that took place in South Korea. Farrey, who is also a sports journalist, was there covering the action for NBC Sports and he developed a fascination for the Norwegian team, who finished with at the top of the table with 39 medals. Germany came in a distant second with 31 medals to their name.
Farrey realised that Norway is only the size of Minnesota and yet they punched well above their weight to finish at the top of the table. He then found out that all the Norwegian athletes supported each other, shared training ideas, and trained together, which he declared must have led to a really healthy environment to be in.
He wanted to find out more about this, so he took a trip to Norway and found out that this tiny country has a youth sports model that is not like any other in the world. Norway had a terrible showing at the 1987 Olympics, and when it finished they introduced a document called the Children's Rights in Sports, which outlines children's rights in sports across Norway. All sporting federations across the country has to abide by it. At Tokyo 2020, Karsten Warholm shattered the 400-m hurdle record and referred to the model in an interview after.
Farrey hoped to develop a similar model for youths in the United States, and recently, in order to combine with International Youth Day, the Children's Bill of Rights in Sports was released by the Sports and Society organization. This document, says Farrey, can act as a guidance for youngsters, youth organizations, and parents in the crowded US sector to improve the country's youth sports.
Farrey believes that this is a pivotal moment in America's youth sport scene, which he called a "runaway train" since it goes in whichever direction it likes, and usually that direction is wherever the money is. By completely flipping over the script and making youth sporting events more about the youths than competition, he hopes there will be a big change in the youth's sport scene.
In Tokyo, the world saw one of the best gymnasts ever struggle to enjoy her sport on the biggest stage because of the pressure that was on her. This could have been a result of the current sports culture in the US. The likes of Michael Phelps and other athletes had elevated this matter, but Biles took it to a whole new level. Farrey thinks that the US is now ready for a complete paradigm switch in how youth sports is approached in the US.